Contracts span the entire United States,
South America and off-shore islands
Boston, MA
Boston Water and Sewer Commission - in excess of 300,000 lf of existing 6" through 48" diameter cast iron and steel mains cleaned and cement mortar lined.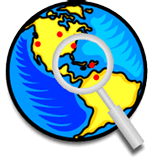 United States Virgin Islands
Hess Oil Virgin Islands Corporation - 27,000 lf of existing 12" through 24" steel and ductile iron salt water fire system mains cleaned, TV inspected and cement mortar lined. Lining design required Type V cement applied in two passes for a total thickness of not less than 5/8".



Brookline, MA
Town of Brookline - over 300,00 lf of 6" through 24" existing distribution mains rehabilitated by cleaning and cement mortar lining.



Washington, DC
Washington Suburban Sanitary Commission - Bi-County Water Tunnel Rehabilitation - 33,000 lf of 97" new steel pipe cement mortar lined in place utilizing only two access locations; longest lining length: 15,000 lf!



St. Louis, MO
City of St. Louis - 15,000 lf of 1900s vintage 60" diameter riveted steel water main cleaned and cement mortar lined. Design required three passes of cement mortar to cover a two-layer installation of wire reinforcement. Total applied thickness: 2-1/8"!



Newton, Weston, Watertown, MA
Massachusetts Water Resources Authority - 44,000 lf of 60" and 48" cast iron and steel mains cleaned and cement mortar lined. Brico Internal joint seals were installed on the cast iron lines; new 60" interconnections and valves were installed on the three parallel mains.



Holyoke, MA
Valley Paper Hydro Station - 70" diameter steel penstocks cleaned and cement lined with a wire reinforced 1" thick cement mortar lining.



FOR MORE CASE HISTORIES, contact bruce@wwalsh.com